Our Doctors' Kate Ahmad and Anita Hutchison have started a petition demanding an independent inquiry into the suitability of Christian Porter for the role of Attorney General and into the toxic culture driving women out of politics in Australia. To date they have 69,000 signatures. If you are passionate and as mad as we are, please sign and share the petition.
Meanwhile, Dr Karen Williams went into overdrive correcting pervasive toxic myths, that allow perpetrators and the public to discredit a victim of sexual assault and doubt her testimony. In the meantime, Christian Porter gets a platform, sympathy and time off for mental illness (aka stress) and his friends in high places try to shield him from accountability.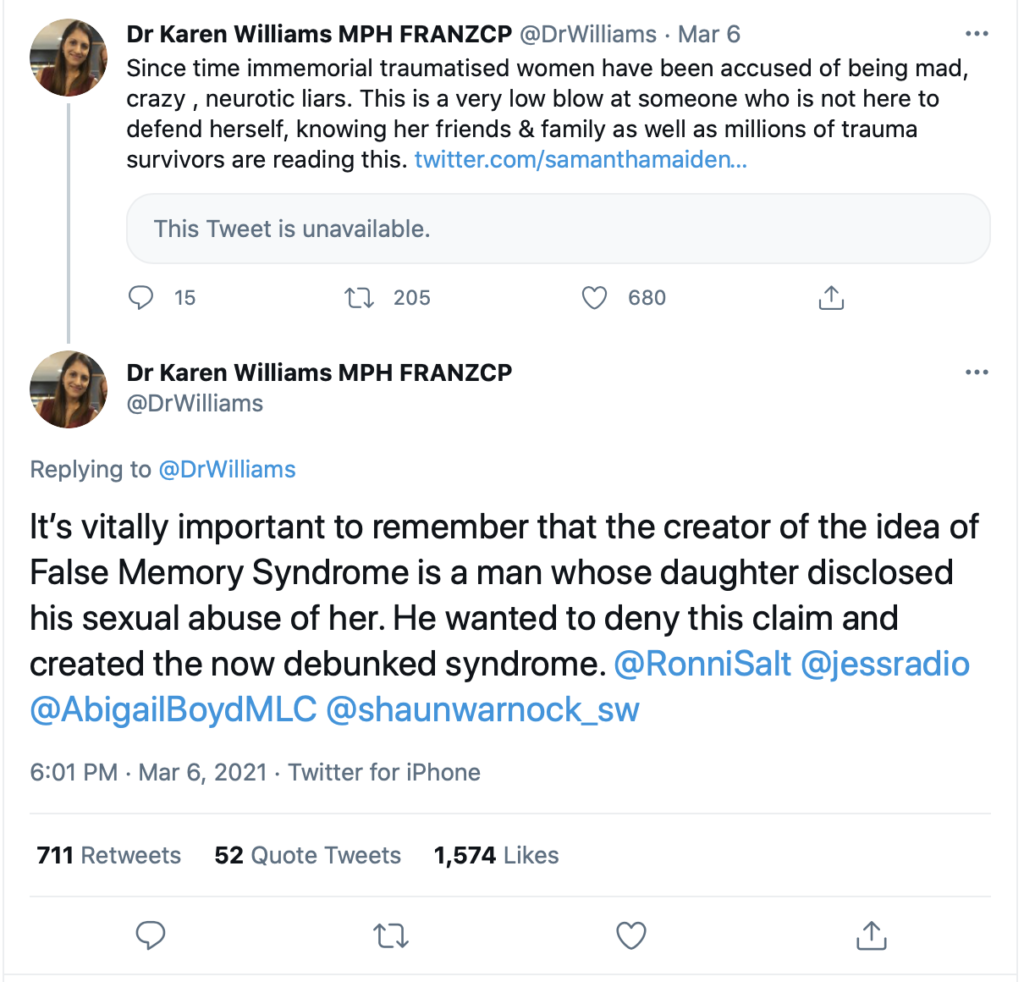 If you don't believe Dr Williams, an excellent article about the history of so called false memory syndrome is linked here.
The discussion was triggered by Crikey, a media outlet that unfortunately published a man's unfounded suggestions that the victim had engaged in therapy to unearth repressed memories, which could have been false. Crikey has not retracted the article as yet, but they interviewed both Professor Louise Newman and Dr Karen Williams for an article entitled: False memory is a weapon often used to discredit sexual assault survivors.
As the furore is far from abating (I hope), there will be much to update on this blog in the coming weeks.